Your stay at the Chalet du Pré
Ski, as you wish…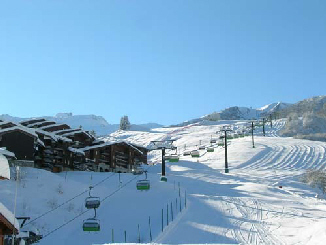 From 1400 to 2250 m altitude, forests, meadows and gentle slopes of steep slopes of mountains, The Great Field is Valmorel, Doucy Combelouvière, and St Francois Longchamps.
Exceptional snow recognized, thanks to its placement due north, The Great Field is also 3600 acres of snow, 49 lifts, 202 snow cannons for 150 km of pistes, a snowboard area, to ensure maximum enjoyment throughout the season.
Activities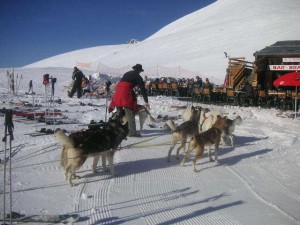 The Chalet du Pre offers stays Off Track with Mountain Guide and Ski Safari organization. You are available 2, 3, 4 or 5 days and you want to ski otherwise, you will find in this program to map multiple routes freeride dream in the larger resorts of the Tarentaise.
Ski lessons
70 m from the Chalet du Pre, Valmorel The ESF has an annex on the site of the Rock Ski lift.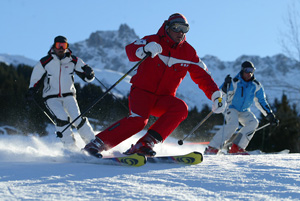 Classes are organized according to the inscriptions, except for February school holidays where children's group lessons are held from Sunday to Friday from 14h30 to 17h for beginners and flakes (test preparation first star) Monday to Saturday from 9.30am to 12am for the first and second star (test preparation for the second and third stars)

Private lessons are between 12:30 and 14:30.
Adult group lessons are held in Valmorel, possibility of private lessons for adults from the Rock Ski lift.
For further information, contact Jocelyne ESF instructor at 06.08.64.96.38 or on the website: www.esf-valmorel.com
THe Morel Valley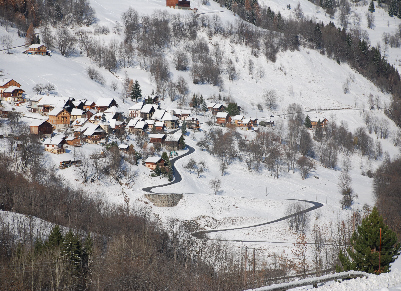 Morel Valley, ideal for a rental in Savoy Valmorel La Belle is a model of architectural unity that respects its mountain environment. Charming resort and the first major area of ​​La Tarentaise, nestled on the edge of forests on the slopes of the Black Horse.
No concrete but noble materials: wood, stone, slate.
No building but large chalets skis.
No car but a pedestrian street, walkways, charming squares and courtyards inside.
Le hameaux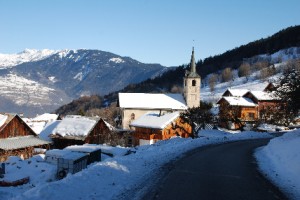 The Pre is one of 13 hamlets of the commune of Avanchers-Valmorel.
Ideally located away from the station, but it also has direct access to the ski area.
Footpaths and northern communities are close to the village.
Travel and outings simple with Valmobus (free shuttles every 20 minutes), which serve the Pre.
The Chalet du Pré is committed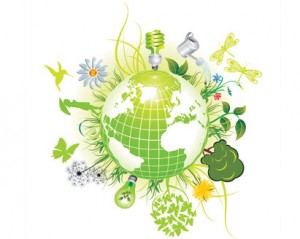 Help us to make you have a permanent residence
Think of turning off lights and appliances when we leave and stop the heating when you open the windows.
Babies are at their best comfort at 19 degrees, imitate them!
Do not let the water run when we wash our teeth or shave us. If you detect a leak, mention it, prefer showers to bath
Drink tap water, mountain water is great
In the mountains, do not let our waste behind us, if there is no bin nearby, the report with us
Stay on marked paths, do not feed wild animals and do not pick plants unknown.
Enjoy nature simply by observing
On vacation, live with the seasons, helping to keep traditions and local economies by promoting their products
The safety tips of the Chalet du Pré
To get to the Chalet du Pré, we remind you of some essential basics of driving on snow. First of all, think about Checking the mountain weather
Certainly the dumbest and most useful advice at the same time...
Equipping your car with chains
The 1st price chain models do not offer lateral grip on the snow, they are dangerous and are soon banned for sale!
Recall: chains are ineffective on ice...
Equipping your car with special tires
When you get them on your vehicle and when you park your car on a slope, think that the models are optimized to run forward on snow
The road is dry but...
Remain vigilant to patches of ice or snow in the shade, they are treacherous...
How to get out of your parking space ?
It snowed all night, your car is blocked by snow. Try to repeatedly move your vehicle forward and backward. The pendulum movement will probably allow him to get out of his bowl.
If you have to park on a slope, park your vehicle so that the drive wheels are at the bottom: by supporting a larger part of the vehicle's weight, they will have more grip.
Driving
Estimate the road conditions, if necessary when getting out of your vehicle. You can also test the grip of your tires by applying a small amount of brake in a clear area.
Be especially careful of rain on very cold ground and melting snow.
In case of emergency, be sure to moderate your braking. It is essential to keep the wheels on the ground at all costs or risk losing control of the vehicle. It is often preferable not to brake (which implies a certain control of one's reflexes...) and to avoid the obstacle. Prefer the use of the motor brake.
Anticipate the turns. In the event of a skid from the rear of the vehicle, gently counter-steer the steering wheel to correct.
Adapt your driving to your vehicle
Beware of 4×4 : they have an advantage on the way up but, heavier, suffer from a greater inertia on the way down.
Wide tires, contrary to popular belief, are a handicap on snow. They distribute the weight of the vehicle over a larger area and therefore slide more...
In the same vein, vehicles whose engines (which represent a significant part of the vehicle's weight) are not located above the driving wheels (some BMWs, Mercedes, for example) are clearly disadvantaged on snow.
The ideal vehicle: the 2CV. Lightweight, with very narrow tires it climbs everywhere and in all weathers...
To get your ski season off to a good start, a little reminder of the safety to be adopted on the ski slopes.
Ski binding settings
The correct adjustment of your fasteners is essential for your safety. It is important to have them settled by a professional. The trigger levels correspond to a standard, they are not dependent on the brand and model of the fixation.
International rules of track driving
The skier must be careful with others.
He must control his speed and his skiing.
He must choose a trail that does not endanger the person skiing in front of him.
It is allowed to overtake above, below, right to left as long as the skier is given enough space to evolve.
The skier who wants to enter a downhill slope or cross a ski field must first make sure that he can do so without danger to himself and others by looking upstream and downstream.
Skiers should avoid stopping on descents, without necessity, in narrow areas or without visibility. When a skier has made a fall in a place like this, he must clear the path as quickly as possible.
To get on, skiers must stay on the edge of the slopes and leave them in case of poor visibility. This also applies to skiers who go down by foot.
All skiers must pay attention to the signage on the slopes.
Each one must help in the event of an accident.
All persons who witness an accident or are themselves involved in an accident, whether at fault or not, must provide their identity.
Children

The helmet is absolutely essential for children's downhill skiing. Ensure that it complies with EN 1077. Young children are very sensitive to the cold. It is necessary to be very careful in the mountains when they are inactive (worn in a back pack for example): the consequences of a simple exit in cold weather can be dramatic.
Speed
Control your speed on the slopes! If you think that the worst thing that can happen to you is a broken leg, think again: much more serious accidents happen on the ski slopes because of excessive speed. Skiing fast does not mean skiing well and you will make more technical progress by skiing at a speed adapted to your level.
MOUNTAIN SAFETY: SKI OFF-ROUTS AND FREERIDE
Do you want to be accompanied by a professional ski and mountain skier
They have a good general knowledge of the mountain, and especially know the massif, the avalanche slopes, the cracks that formed during the previous summer...
Check the weather and avalanche risk map
And don't forget that forecasts of weather and avalanche risks are fallible. Provide a safety margin.
Equip yourself
An ARVA (device to locate skiers equipped with it under the snow) is absolutely essential. Check that it works properly, check that the batteries are in good condition and, above all, learn how to use them.
A snow shovel (folding model) is also an essential safety accessory. It will allow you to quickly clear your crew members, and if necessary, dig a shelter in the snow to spend the night.
A telescopic probe must complete this equipment.
Losing yourself, especially in bad weather, is a major risk. Don't forget the map and compass. Consider the possibility of spending a night on site: additional clothing, 2 survival blankets per person, some food, heaters.
In areas where coverage is provided, the mobile phone is an undeniable safety factor. Charge it before you leave.
Signs for helicopter rescue
We need help: Standing facing the helicopter with both arms up.
We don't need any help: Standing facing the helicopter, one arm raised.
MOUNTAIN SAFETY : HAMEAU DU PRÉ
WARNING to snowfalls from rooftops, do not park your cars under a layer of snow that may fall, be careful of ice.
Some tips from Chalet du Pré to adapt your diet to this mountain stay .
Special attention should be paid to your diet from the second or third day. This is when the reserves are exhausted and fatigue and cramps appear.
Breakfast
Breakfast should be as complete as possible and high in calories. Feel free to have some cereal. Choose Muesli over other preparations that are often very sweet. Serve with milk, yoghurt or cottage cheese. And a supply of protein, an egg or cheese for example or both....
Midi pasta
For example, the lunch should be an opportunity for a real break. This lunch should allow you to recharge your batteries. If it is cold, prefer a hot meal.
The lunch should be rich in starchy foods that replenish energy reserves. Choose pasta, rice or wheat.
However, be careful not to eat a heavy meal that cuts off the legs and increases the risk of accidents. You can also choose a brunch in the morning and a sandwich for lunch. But don't forget that lunch is an opportunity to take a real break of at least an hour. Because it is essential to rest.
A snack on the tracks
It is recommended to always carry a small snack in your pocket. Choose dried fruits, such as apricots, prunes, figs or dates.
Also think of energy drinks, which can replace a snack. They allow a direct supply of fuel to the muscles and promote rehydration.
Smooth on the squeegee...
Dinner should be the most important meal of the day. This is the time when you can "let go": it doesn't matter if your digestion takes up a lot of energy, since you won't be going down with torches. Nevertheless, avoid raclette or fondue every night! Choose a good soup to rehydrate yourself, followed by a meat or fish dish with vegetables. Then choose cheeses rich in calcium and fresh fruit, which are important sources of vitamins and minerals.
Watch out for the children!,

During a ski trip, children must eat regularly: they get tired faster than adults. It is therefore necessary to plan a small snack every hour. When you return from the slopes, plan for a snack for young and old combining slow and fast sugars. Serve your hot chocolate with a bowl of cereal, for example.
Don't forget to drink !
During your stay, don't forget to drink regularly. The cold causes dehydration, through shivering, which must be compensated. Consume at least 1.5 to 2 litres of water per day, to be well hydrated and avoid cramps. Of course, if it is hot, your needs will increase. You can take a bottle of still water and another of energy drink for example. But, some energy drinks are exciting and are often too sweet. Try to prepare your drink yourself, for example by taking orange juice and adding a few sugar cubes.
Finally, beware of mulled wine! While it is traditional in the mountains to enjoy this rather comforting drink, be aware that alcohol is strongly discouraged during exercise, especially when it is cold. Because it will dilate your blood vessels, making you more sensitive to the cold. Not to mention the risk of accidents, linked to reduced vigilance and reflexes. So wait until you get back to the cottage for that kind of extra...
In summary:
Recommended foods
For energy: pasta, rice, potatoes, cereals...
Avoid: sauces, french fries that slow down digestion and thus consume energy.
For hydration: water, fruit juices, milk...
Avoid: coffee, alcohol that reduce performance.
For power: meat, milk, cheese...
Avoid: dishes in sauce.
For toning: Oranges and kiwi (rich in vitamin C), bananas (rich in magnesium), cereals (rich in vitamins of the B group).a